Albie Dee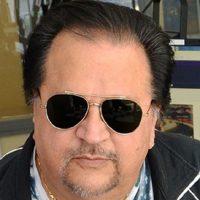 Grew up in Connecticut in the small town of North Haven, CT.  I started my DJing life as a junior in High School at the local Roller Skating Ring.  A few years later I went to a vocational school for radio called The Connecticut School of Broadcasting.  As soon as I graduated I got my 1st job on radio in Hartford, CT.  4 years later, I moved to DC.  As the saying says – "The rest is history".
I love playing radio here every day.  When I need some "Albie Time" I head to Grand Cayman Island to spend as much time under water as I can.  I'm a Certified Rescue diver.  LOVE diving.  Have over 270 dives logged .
Besides to being on the radio and a Rescue Diver, I am a dad as well.  Have 2 sons who are my world.